What is the Royal Oak School District Routes to School Program?

The School Pool Program allows parents to form car pools and help each other get their kids to school.

How does it work?

Getting started is easy:

1) Click on the button where your child attends school
2) When the School Pool applet appears, click on the "SignUp" button
3) Complete the signup process (watch the Step by Step instructions on the right)

When you sign up, at first, you will be blocked from viewing the rides of other parents as you will be waiting approval. Once approved by the school, you will receive an email notification letting you know you can return, login and begin looking for other parents wanting to share taking the students to school.

For more information about routes to school, please contact the main office of your child's building for the parent volunteer contact information.

Thank you!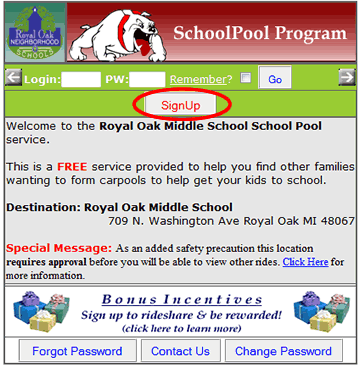 Step 1 - Click on the "SignUp" button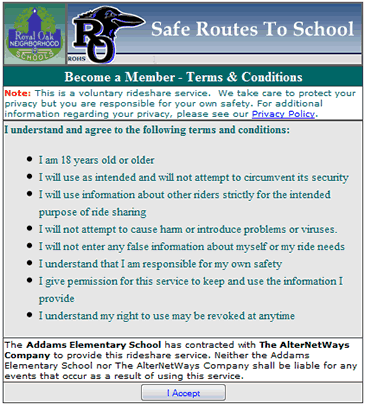 Step 2 - Accept the Terms & Conditions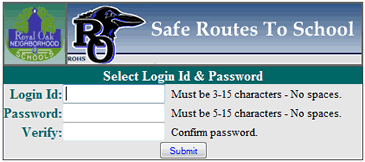 Step 3 - Select a Login Id & Password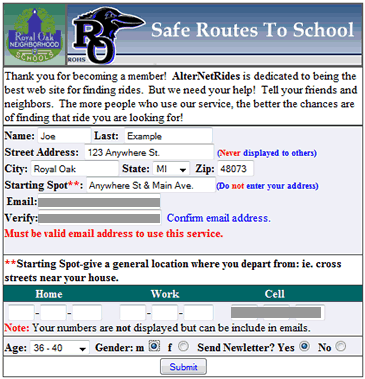 Step 4 - Complete Personal Information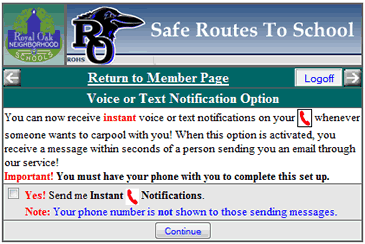 Step 5 - Sign up for Instant Phone Notifications

Note: This will allow you to receive messages sent to your phone regarding the Routes to School program.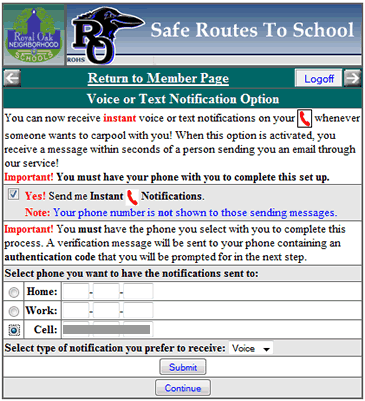 Step 6 - Select The Phone To Receive Messages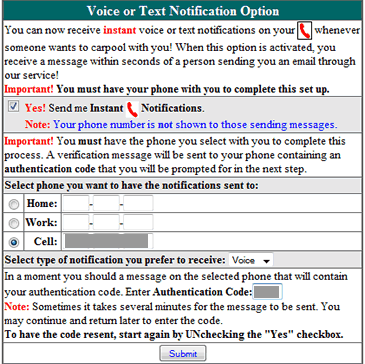 Step 7 - Enter Your Authentication Code
Note: The authentication code is sent to your phone as a way of verification.
Step 8 - Volunteer & Add Your Student's Information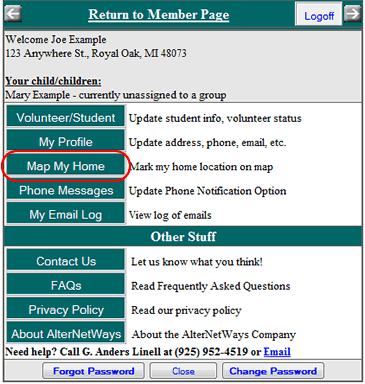 Step 9 - Mark Your Home Location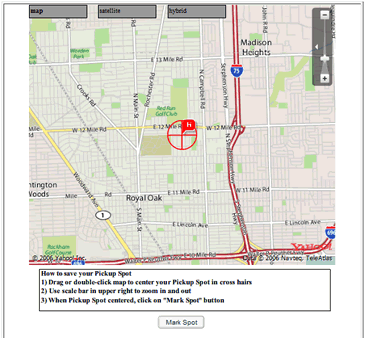 Step 10 - Move Map Until Bulls Eye Is On Your Home &
click "Mark Spot" button